I took my hubby's car in for emissions and inspection yesterday. It didn't pass--at first. The technician brought me the news like a saddened surgeon stepping from the operating room to tell hopeful family members that their loved one died under the knife--at least until he whipped out the next paper and asked if I wanted them to run diagnostics for only $80.00 an hour. He turned into a ray of sunshine as soon as I groaned a yes.
This is the point when I silently chewed out my hubby for being at work. Not that I mind him working, in fact I really, really like being able to pay the house payment and buy stuff like food, which we couldn't do if he didn't work. But, as you might remember, I don't know ANYTHING about cars other than where to put the gas, how to drive, and how to work the radio. Yup, I have skills, and somehow the mechanics all know this.
This is me at the mechanics:
I'm the little one on the right with no skills and the mechanic is the other guy. This is an actual photo. Seriously.
This is the mechanic when I come into his shop: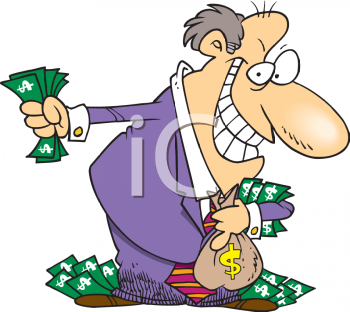 Except he doesn't wear a suit, and I think he got more money from me.
Anywho, I spent the next four hours (and a wad of cash) pacing the waiting room and pondering death by mechanic bill as they fiddled, replaced parts(more money, of course), and cajoled my hubby's ancient Civic into passing emissions.
Guess what I get to do today? Take in my daughter's jeep she purchased for emissions and inspections. Yup, this is where I once again silently curse my hubby for working, while simultaneously wondering if he could possibly get more hours to pay for car bills.
I'm sure the mechanic will be excited to see my face again. I may just make it onto his Christmas card list. You know, just something like,
Merry Christmas, Leisha. I'm enjoying my second home. Thanks for paying for it. Have a great holiday and see you come inspection time.
Well, off to face more cars, inspections, and bills. Wish me luck, I'm going to need loads of it.